Do you love social media? I do. I've been on the internet for 18 years and it's never been more connected than it is today. Virtually everyone you've ever met is out there somewhere, lurking on a page on Facebook, flaunting their pictures on Instagram or bravely tweeting their inner thoughts on Twitter. There is of course such a thing as over-sharing (although you can take it to new levels such as Mr. Pimp Good Game, leader of the selfie movement) but for a small business, there has never been a better time to be online.
Here are my top 7 things that I love about social media, written from the perspective of a small business owner:
It allows you to compete on a level playing field. Hey, I'm just one woman who sells an app and blogs about botanical cosmetics. Nonetheless, social media gives me just as much of a voice as anyone else. Last year I had no followers on Twitter, now I have 1,200. I'm clearly not in the big leagues yet, but I actually have a greater social media presence than some companies that are much bigger, earn much more money and employ lots more people.
One word – Pinterest. I love Pinterest. (Are you following me yet on Pinterest?) I read somewhere recently that only 20% of people on Pinterest make their own graphics. I'm very proud to be one of those 20% and lots of my pictures are pinned and re-pinned hundreds of times over. I am so excited about the new rich content pin types for Pinterest and intend to make good use of them to show off my content, my products and my blog posts. For me, Pinterest is perfect because 83% of its global users are women. And what's even better is that brand studies show that Pinterest is more effective at driving sales than other forms of social media.
It's immediate. This week I experienced difficulty with my BeautyCraft app where 10 recipes mysteriously went missing. As soon as I found out, I posted messages to Twitter and Facebook to apologise, to tell the world something was wrong and to let everyone know I was fixing it. That message immediately went out to all my followers and if anyone found themselves disgruntled at their missing bath bomb recipes, all they had to do was check social media to find out what was going on. No press releases required, this was much better. Twitter is now so immediate that news agencies have to scramble to keep up with breaking news. Never before has information been disseminated so quickly.
It allows you to speak openly and honestly. Again, I view this as an advantage for the small business owner because I don't have to check and double check every statement I make with a boss, their boss and a PR department (I have worked in the corporate world, I know what it's like…). I can just speak for me and my business. I can imagine that this idea of openness actually terrifies some large companies and it's fascinating to watch some of them go into shutdown like a rabbit in headlights when the focus on social media shifts to them. The worst faux-pas any company can make is to then remove comments from their social media pages. There is always someone ready to take a screenshot and make them look even worse. Anyone who thinks social media can't touch them should take a good look at Bodyform and their recent social media response to a spoof comment that went viral about sanitary towels and periods.
You can build connections with people – again, I can't see many large-scale companies wanting to spend time and money on doing this, but nowadays building connections is the best way to gain long-term customers online. If people ask you a question, you need to take the time to answer them. You need to show an interest in what people are doing. You need to share content, comment on content and find like-minded people. Perhaps this is only something for the small business owner as this will ultimately grow your business, but I'd like to think that the successful business of the future actually involves larger businesses taking the time to show an interest. Without shoving a glossy PR brochure in your face.
You can gain feedback quickly… and adapt. People are always keen to share their views online. You can sit on your hands and ignore what's being said about you and your business, or you can engage in conversation, find out what people think is good or bad about what you've created and then change where change is needed. No doubt some people will be surprised to see that you're listening (as some people found out recently when they tweeted about James Blunt and he tweeted back) but it will ultimately help your business become better at what it does.
It will inspire you. There is so much going on in the world and there's always someone talking about something that you are interested in. I go on Facebook, Twitter, Instagram and Pinterest and I find myself lost in the mazes of social media, gawking at what other people are doing and saying. Yes, social media can be a time waster but invariably I come away with new inspiration and fresh ideas. Social media can be terrifying, but it can also be mind-blowing.
Are you following me yet? Come on over to say hello! I'd love to hear from you. 🙂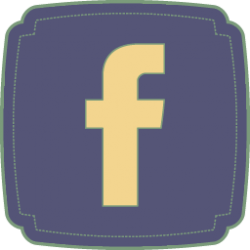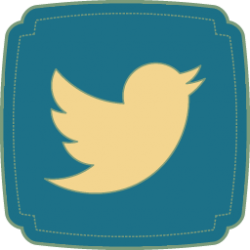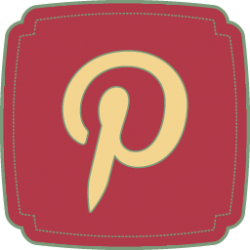 [sp_box type="recipe"]What are your favourite things about social media? Leave a comment below and share your thoughts![/sp_box]