Welcome! I'm Lorraine.
That's me up there in that tree.
---
Welcome to Herb & Hedgerow!
Herb & Hedgerow is a blog for people who love and make botanical skincare.
My website:
Provides the facts about how your natural & organic skincare works
Profiles the cosmetic use of plants
Shares my research into what makes a skincare business successful
Who am I?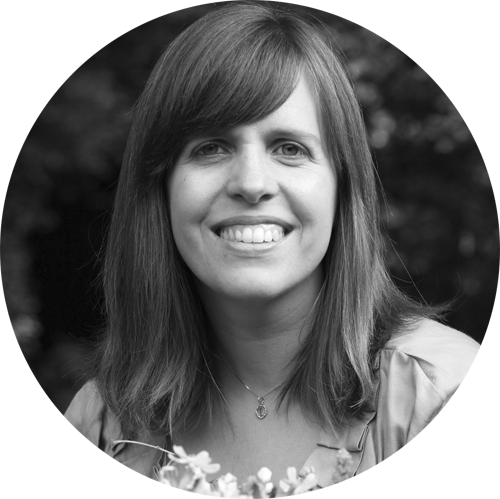 I am an outspoken Biologist who loves to write about the science of plants and their use in cosmetics.
I am a Chartered Environmentalist and have worked as a corporate environmental scientist for over a decade.
I run the #1 international natural and organic cosmetic science school on the internet – Formula Botanica.
I coach skincare business owners to help them increase their exposure, profits and customers.
I love to share DIY beauty recipes through my BeautyCraft app for iPhone.
I live with my partner and 2 young boys on the south coast of England, but I am originally from the Netherlands.
My Philosophy
If you are looking for a website that will scream at you about toxic lifestyles, this is not it. I am not here to diss mainstream cosmetics and their ingredients, I am much more interested in sharing my passion for plants with you.
I love plants. The plants we need grow all around us. Even our lawns are filled with potential botanical skincare extracts (unless yours is covered in weed killer, in which case don't even go there).
I write about the myths surrounding natural skincare (don't believe everything you read on the internet) and have a fascination of beauty habits throughout history that I like to share with you too.
After over a decade as a corporate slave, I have a very good insight into the workings of what does and doesn't make for a successful business so I like to share my coachings with you, the owners of skincare businesses.
My Skills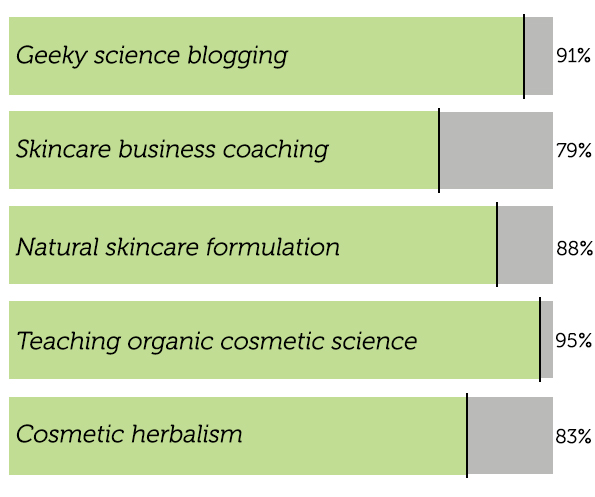 ---
My Favourite Skincare Herbs

---
10 Facts About Me
I have been studying the use of herbs in skincare for 15 years.
I love my children dearly but they didn't let me sleep for six years.
I have lived in the UK, the Netherlands, the USA, Australia and the Russian Federation for school or work.
I could eat sushi until it comes out of my ears.
I have a Bachelor's and a Master's of Science and worked in the international energy sector for over a decade.
The first concert I ever went to was for New Kids on the Block. I was 12. They were about 1cm tall from where I was sitting.
I used to design and plan commercial-scale onshore wind farms.
I own 2.5 acres of land at my cottage in Dorset including my own forest glade, extensive herb garden and bluebell woods.
I have an irrational fear of fish eggs (which makes number 4 quite tricky at times).
I once helped catch 50,000 beetles in the Aussie rainforest for an ecological research project.
Seen me before?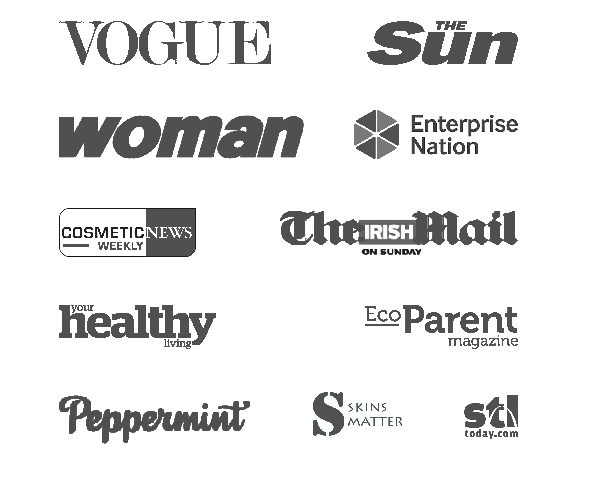 ---
Be my BFF
I'd love to hear from you. Come and say hi on social media or keep in touch by signing up for my newsletter!