From Babylonians to Samurai warriors
Vinegar is one of the oldest fermentation processes known to humankind. The oldest fermentation process of all is that of wine, from which the first vinegars were made. Dating back to 5000BC, the Babylonians made wine from date palm and the Egyptians made wine from barley. Around 2500BC, an ancient nomadic tribe called the Aryans developed a soured apple wine, the forerunner of apple cider.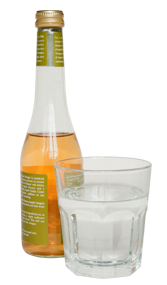 The name 'cider' is rooted in the Phoenician 'shekar' meaning wine or strong drink. So from the Babylonians to the Aryans to the Phoenicians, the soured apple wine recipe was passed to the Greeks and Romans and people started developing apple cider vinegar as a by-product to their soured apple wines (Rose, 2006).
Apple cider vinegar has been used medicinally for thousands of years. Historically it has been used for a variety of ailments, including mushroom poisoning, dandruff and toothache. It was used in the US Civil War and World War I to treat wounds on the battle field. Japanese Samurai warriors were said to drink it for strength and power. A dilution of apple cider vinegar was drunk by Ancient Persians to prevent the accumulation of fatty tissue in the body, while the Romans used fire and vinegar to break through rocks when conquering the Alps. Vinegar has been used to preserve food for thousands of years and is still used nowadays as a very versatile cleaning product. In short, there are historical records showing a myriad of uses for apple cider vinegar from all over the world (Rose, 2006).
Balancing the skin's pH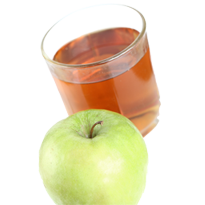 Apple cider vinegar also has a long history of cosmetic use and it was frequently found in beauty products throughout the ages, starting in Roman times when it was said to be used as a toner. Cleopatra is also said to have used it to clean her delicate facial skin. It is a restorative tonic for the skin and its high acidic levels are thought to balance the pH of the skin when applied externally (please see note below about how to apply apple cider vinegar safely).
Apple cider vinegar's antiseptic properties have been successfully used in home remedies to aid skin conditions that are caused by bacterial overgrowth. It is also used to remove the heavy residues left behind from soaps and shampoos and its astringent function can even aid in reducing acne out breaks. It is a natural anti-fungal and an antiseptic. Vinegar can have a positive effect on acne and itchy skin conditions such as those due to eczema or sunburn.
In my recent post on the uses of milk throughout natural beauty history, I discussed the use of alpha-hydroxy acids (AHA) in natural beauty. Apple cider vinegar, much like apples, is high in malic acid, which is also an AHA. So whilst apple cider vinegar will have a great effect in exfoliating the skin, it should certainly not be applied on a daily basis if you plan to make your own home beauty remedies.
Make your own facial toner
Although the smell can be a little overwhelming, it is definitely worth exploring more about apple cider vinegar for home use in your beauty regime. Not only does it keep well for a very long time, but if you buy too much you can also use it to clean your windows!
Glowing Apple Cider Vinegar Toner
2 tbsp organic apple cider vinegar
250ml water
Dilute the vinegar in the water and bottle the mixture in a sterilised container. Apply the toner with cotton wool to your face. After applying, wipe around your face with a little water and you shouldn't be able to smell the vinegar anymore.
This recipe is also available in Herb & Hedgerow's BeautyCraft app – the natural beauty app for iPhone, which provides dozens of recipes for homemade beauty products. Download this beauty app for many more toners and lots of other gorgeous natural beauty recipes!
Note – because apple cider vinegar is very acidic, we never recommend that you use it neat or straight on the skin as it can be a strong irritant if undiluted. Always dilute it in water so you are using at least 2-3 times as much water as apple cider vinegar. Please note that apple cider vinegar should not be replaced by any other type of vinegar in such homemade beauty recipes.
References
Rose, V. 2006. Apple Cider Vinegar: History and Folklore-Composition-Medical Research-Medicinal, Cosmetic, and Household Uses-Commercial and Home Production