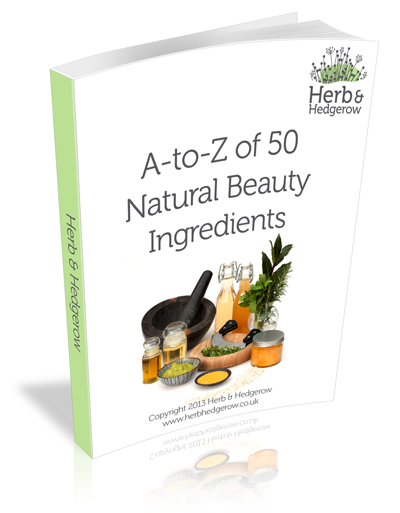 Herb & Hedgerow is offering a FREE exclusive eBook to all subscribers to the mailing list. A-to-Z of 50 Natural Beauty Ingredients lists the ingredients used in Herb & Hedgerow's BeautyCraft natural beauty app and profiles each of them to teach you about the skincare and beauty properties of these fabulous everyday shopping ingredients.
Have you ever bought a DIY beauty book and found yourself faced with a long list of expensive essential oils, carrier oils, herbal extracts and plant butters that you needed to buy online? If you don't want to spend a fortune on making fun easy beauty products, then come and get your free copy of this natural ingredients eBook.
Running from the A for 'Almonds' to the Y for 'Yoghurt' (sorry, didn't have an ingredient starting with a Z!) this great eBook will teach you exactly what these 50 ingredients do for your skin and hair. If you are interested in DIY beauty, then this is the eBook for you.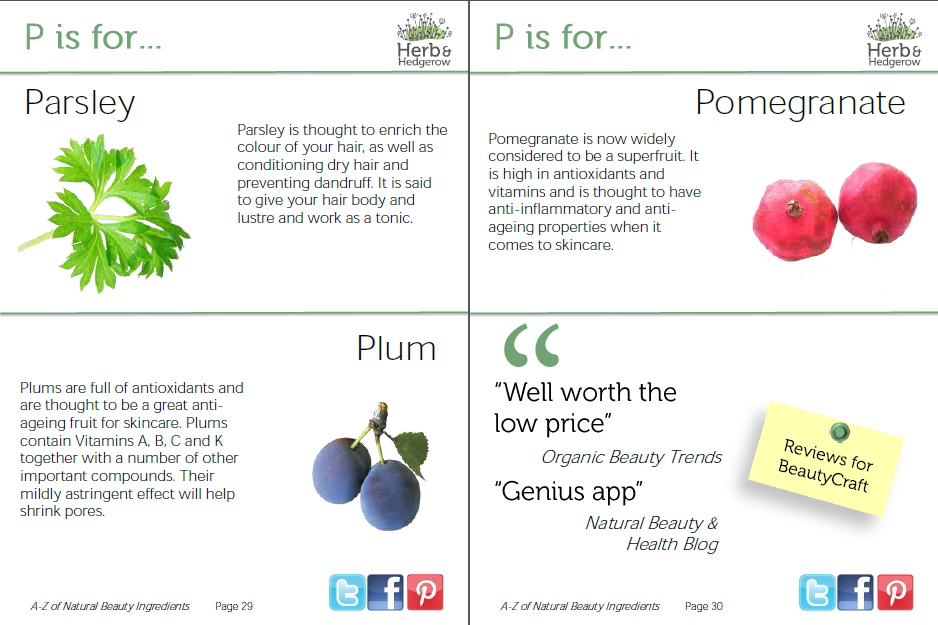 If you want to download your FREE copy, all you have to do is sign up to the Herb & Hedgerow mailing list below. The newsletter sends out regular DIY beauty tips and all the latest info on natural beauty and skincare. Follow the instructions upon sign-up and once you click on the link in your inbox, you'll be redirected to download your FREE eBook. Hope you enjoy it!
[sp_grid span=one_half last=true]
[mailchimpsf_form]
[/sp_grid]