Money, money, money
Always sunny
In a rich man's world
Aha-ahaaa
All the things I could do
If I had a little money
–Abba–
Ahhh indeed, the last line "all the things I could do if I had a little money" rings true for most entrepreneurs. However, when you first launch your business, fundraising often takes a backseat and is relegated to some distant point in the future. However, the reality is that fundraising starts the day you start your own business. To make your dreams come true you will need access to capital- whether through your own savings, love money (friends & family) or outside investment. The sooner you consider your options, the better you can protect your business and manage your growth.
How do I know? Before becoming a business coach for women entrepreneurs, I got interested in skincare when I formulated a home-made remedy for a pesky eczema I suffered from. After quite some trial and error, I had formulated a highly effective balm that produced great results. With my discovery in hand, I set up a business in Switzerland, created a luxury skincare brand, fundraised over 7 figures, launched in Harrods and across Europe and successfully sold my company in just 4 years! This exciting journey would not have happened without some serious financial backing and I want to share with you the 3 phases of successful fundraising for a skincare business.
---
Phase 1: Personal Savings

This is the obvious starting point, because you will need a few initial investments to make your business come to life. Here are the main considerations to take into account:
1. Decide how much are you willing to invest and also what type of risk you can take with your money (i.e. do you have other sources of income or is this your main activity).
2. Create a very realistic cost plan so you know what investments you need to start your brand.
3. Focus on getting the product(s) perfect, tested (either dermatologically or for efficacy) and invest in branding. Ideally get your product to a mock-up phase if you can't afford your first "mini" production run. Basically you are priming yourself for outside investment and this will come easier if there is something tangible to behold.
4. Plan for a (big) buffer. If you go off track financially or something costs more than expected, you need to have a solid buffer. My advice for this early stage is to plan for almost double the expenses and double the time. Sounds demotivating, but in fact this will help keep you and your business dream afloat when the unexpected happens (and it often does). It is better to move slower by maintaining other sources of income than to put too much stress on your business and hope it will be a success, because at this stage all eggs in one basket can quickly spell disaster.
---
Phase 2- Love Money

Congratulations! You graduated from the first phase and normally at this point you have your product or brand shaped up and a clear vision of where you want to go. Your savings are starting to wane and now you need help to scale things up. Enter LOVE Money. Love money is money from friends & family who believe in you and your brand! Here are the two key takeaways from this phase.
5. Be clear how much money you need to raise. I recommend to start with a smaller investment in your company (usually for equity) rather than trying to get all the money you think you will need to carry you to your break even. This is more of a question of helping you get to and through the first launch phase. (Pointer: you do not want to give away too much equity at this stage, so it is advisable to fundraise more serious money when you have more to show for yourself to get a better valuation).
6. When you do start with your inner circle, you need to have a very solid business plan in place which shows investors (even if they all know and love you!) exactly what you will do with your brand and what targets you are going to reach with their investment. Typically investors want to see that you could run a small first production, show market traction, sort out your legal requirements (trademarks, patents etc.) and launch your website. This is often the hardest money to get as people are still mainly investing in you and your vision!
---
Phase 3: Serious Money

By now you know you are really on to a winner. The market has reacted (in a good way!) and you need to scale things up fast to meet production demands, retail developments, logistical requirement, PR and all that good stuff… In other words, you are ready for big money and are ready to hit the big time. Here are my top recommendations.
7. Have an excellent business plan that has realistic (!) projections, firm proof of concept (sales figures, retail traction, customer demand), production site set up for quick scaling, legal framework in place and a solid retail & growth strategy. Be aware that sometimes you get the money you fundraise in several increments based on reaching your targets/milestones, so that is why it is crucial to have realistic projections. You may have a couple of angel investor rounds (one after the other in the space of 1-2 years) or if you get into a sphere of even more "serious" money you can look at Venture Capitalists. They typically start looking at investments above £2 million.
8. Show them you have a team with clearly defined roles and competencies. If it is just you, don't give them the feeling that if something were to happen to you that the whole business would crash. Even if you don't have a team set up (yet), show them who you have in mind- even if it is just a network of freelancers for now. Bottom line: Minimise the risk for an investor and you will maximise your chances.
9. It may be a good idea to get a financial whizz on board that can help you with your projections and have them done in "investor" speak. This will also help you get a realistic understanding of the correct valuation of your business.
10. Seek out Smart Money. I would recommend looking at angel investors as they invest between £50k-1 million, often have great business experience and you have no risk as you usually just part with equity. It is advisable to get someone with some connections or interest in your industry as "smart money" goes further than just plain money. As it is a risk investment, you typically don't have to pay anything back if your business falters, but if things do go great be aware that you will have to slice up your success cake accordingly. You can search for angel investors by looking at local angel investor networks, seeking out fundraising/ start up conferences where you could pitch your business and also ask other entrepreneurs if they have any tips!
11. Investigate crowdfunding! This is the new kid on the block in the fundraising world and it is very exciting! If you have an attractive product and a relatable personality, this could be a real winner. What is particularly great is the speed at which you can get an investment. You can of course also look at more traditional fundraising paths like bank loans or grants.
12. Make sure your investors are good people! It is vital you choose your investors as carefully as you would your romantic partner, as you will be sitting in one boat with them for a long time and they can have a big impact on your business-good or bad!
13. When you just get going you may think that you will never be able to raise that much money- but let me tell you, along your journey you will grow as an entrepreneur and develop capabilities you never knew you had! So don't be scared and think instead, all the things I could do if I have a little (or a lot) of money…!
---
Lastly, I want to share with you a very simple and seemingly obvious truth- that all the money in the world cannot buy you health and happiness. Having been in such a high pressure environment and having flirted with burnout, I had to learn the hard way to create true balance in my life. I do believe that as a business owner there will never be an ideal work/life balance and that's okay.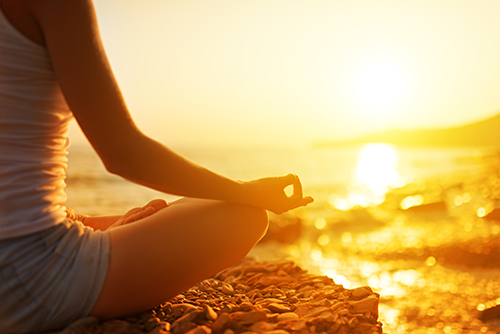 However, many of my coaching clients suffer from exhaustion to the extent that they have even fallen out of love with their business and although they have created amazing companies, they have shattered themselves in the process.
What is often needed to restore health and business passion is a change in mindset from stressed success to serene success. As a reformed entrepreneur who now pays great attention to holistic wellbeing, I can only urge you to take care of yourself while you climb up the ladder of success! Abundance comes in many forms and being healthy and joyous when you finally get the recognition and money you deserve is truly priceless.
One final note: My advice about these three investment phases stems from my own experience in raising 7 figures, but my path is by no means the only or the right path when it comes to raising capital. Your situation and needs may well be different so try different avenues and see what works for you! Good luck!
Disclaimer: The content of this blog post is provided as general information only and should not be taken as investment advice. Handle your finances with care and and always consult with legal and finance professionals before making any financial or investment decisions.
---
About me: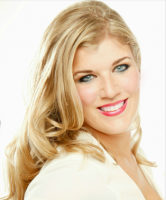 Elena Herdieckerhoff is a holistic business coach for women entrepreneurs. She is a serial entrepreneur herself (6 businesses) and has recently successfully sold her luxury skincare business. She is dedicated to helping women on their entrepreneurial journey with savvy business strategies, holistic lifestyle advice and motivation. Find out more on www.entreprincess.com