Today's blog is a guest post by All Waste Matters, specialists in collecting and recycling hazardous waste produced from the printing, photography, electronic and healthcare industries. I previously wrote an article on the disposal of cosmetics after struggling to get rid of kilos of out-of-date gloop and All Waste Matters kindly offered to share their experience with cosmetic waste disposal. 
Cosmetics Disposal – Look Great, Be Responsible! 
Despite the huge efforts of both individuals and industry to increase the amount of waste sent for recycling, the safe and most environmentally responsible routes for waste cosmetic products seem to have been forgotten about. In the UK alone it is estimated 100's of tonnes of unwanted or outdated cosmetics are thrown away each year with the vast majority ending up in Landfill sites.
With no major guidance from either the Government or the Environment Agency the responsibility seems to have been left with the end users and manufacturers to decide what to do with it.
As one of the UK's leading hazardous waste disposal companies, we've put together some of our top tips for helping reduce your environmental footprint, many of which can be applied for both businesses and individual users alike.
Perhaps rather worryingly given the fact that many of these products will be directly applied to your hair and skin, when it comes to the disposal of some of these cosmetics, they are actually classified under European guidelines as 'Hazardous Waste.'
Whilst of course all of these products will have been tested and approved for human use, for the European Union to have classified some of them as such it means that some of the ingredients could be harmful if exposed to the Environment. This where large quantity of these products ending up in landfill sites, or entering the water course via drains can cause issues.
The golden rule when it comes to the best way of devising a waste management plan of action, or any other waste for that matter, is to follow the 3 R's: Reduce, Reuse, Recycle.
1. Reduce
Always the best policy is to try and reduce and minimise the amount or type of cosmetics you're throwing away. This starts by looking hard when you're at the checkout to see if you really need that promotional offer? Is the product listed as bio-degradable? How about the packaging, is there an alternative product which uses less or more environmentally friendly packaging?
2. Reuse
Our second favourite method is to look for schemes where you can donate your no longer wanted cosmetics. Charities and companies such as http://www.giveandmakeup.com/ or http://www.beautybus.org/ and The Red Cross would gladly find a home for your unwanted or lightly used items.
Additionally can you think of any other uses for things like nail varnish? Maybe you could reuse the colours for Arts & Crafts projects or smudge proof labels?
3. Recycle
It aways surprises people that recycling only ranks third on our list, but this is due to the extra energy consumption involved in recycling any product. Recycling involves breaking something down before you can reuse it for something else and currently the most effective and environmentally friendly way is through incineration. For example the solvents used in some nail varnishes are highly flammable and can be used as a blast fuel for furnaces.
So there you have it, hopefully we've given you a few pointers and I'm sure you will come up with many more ideas of your own. The main focus of this article and many other waste recycling related ones is to help raise awareness and try to move us away from a throwaway society and onto thinking about what happens to products when we're finished with them.
---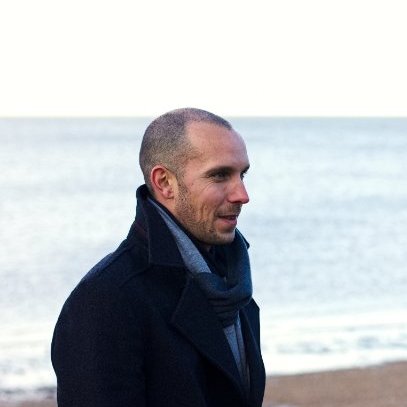 Stewart Gillham is the Managing Director of All Waste Matters, specialists in collecting and recycling hazardous waste produced from the printing, photography, electronic and healthcare industries. A family owned business, their vast experience in waste management allows them to deal with 99% of all known Hazardous waste.