Every morning Geeta Sood drops her two children off at school. After she's seen them on their way, she heads off to her part-time job for a few hours before returning home to work on her natural skincare start-up. This is the business she has been dreaming of running since she was 11-years-old and there are days that she can't quite believe that it's actually come true.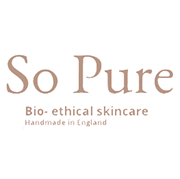 What started as a hobby quickly turned into a serious business proposition once Geeta used her homemade skincare to cure her son's eczema. Her family and friends started asking her to make natural skincare products to deal with their specific skin conditions and before she knew it, So Pure Skincare was born. Geeta learned the nuts and bolts of setting up a natural skincare business by taking an online course. Several months later she had formulated a high performance range of fabulous anti-ageing products based on ingredients such as edelweiss, prickly pear and date seed oils which she now sells to satisfied customers all around the world.
Geeta is not alone in her ambition to run a successful natural skincare business. In fact, over the last two years my online Organic Cosmetic Science School has helped kick-start the dream of hundreds of women like her to become a natural skincare entrepreneur. From the USA to Moldova to Ghana to Puerto Rico, they're signing up all over the world.
A recent report by the UK's Federation of Small Businesses showed that almost half of all hotel, retail, catering and leisure start-ups launched in 2012-2013 were owned by women. No longer do you need a bricks and mortar shop to showcase your wares – all you need to start up is a professional website, an eCommerce platform and a voice on social media. The Internet has provided women with an outlet for starting their own business, cheaply and quickly.
No industry shows this more clearly than the organic skincare sector. Experts are predicting that the global organic cosmetics market will reach $13.2 billion by 2018, which in turn has seen women jumping on the bandwagon all over the world to turn their passion into a thriving business. Global demand for organic skincare is at its highest in the USA, Japan and Europe but analysts are also predicting huge growth in India, China, Brazil and Mexico.
The initial outlay required to set up a small-scale skincare business is often only a few thousand pounds which also appeals to a demographic that is traditionally seen as more risk-averse. Combine these figures with the rise of the international mumpreneur and you have a match made in heaven. Entrepreneurial women the world over are now finding a way of opening up their virtual shop to start up their natural skincare business.
Many of these women have families and careers, but have secretly harboured a dream of concocting potions since they were young. Having often spent days infusing rose petals in water when they were little girls, they're now taking that passion one step further to take the world by storm with sophisticated organic anti-ageing serums, elixirs and facial masques and in turn, becoming successful businesswomen.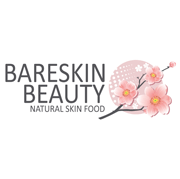 And it's working. Juliette Scarfe set up Bareskin Beauty in 2010 and has not only gained an extensive and loyal following for her business, but her skincare products have won awards in the process. She receives daily enquiries from all over the world for her skincare products and now also works one-on-one with clients to help improve their skin, diet and lifestyle. She lives and breathes her business and admits that time for relaxation is limited, but says she wouldn't have it any other way. This viewpoint characterises all the female skincare entrepreneurs I've worked with – they're focused, driven and determined to make a success of their business.
Consumers now want to know that the ingredients they'll be using on their skin are naturally derived. They care about their health and wellbeing and they want to avoid the synthetically derived overload of chemicals we come into contact with every day. They want to understand the labels on their jars and bottles and are educating themselves about the ingredients they want to avoid at all cost. Not a day goes by that I don't receive questions about the science of cosmetics as people try to understand what it is they're putting on their face and body and how on earth it all works.
Often mainstream cosmetics companies try to make their products sound more natural but can't quite get their pitch right. Open any magazine and you'll still be blinded with sleek adverts filled with claims about "Protein Complex-B" and "Elasti-Flex Synchronised Recovery Complex XV" giving you younger looking skin or mysteriously halting the ageing process altogether. All of this techno-babble is off-putting for health savvy consumers who now turn to small artisan businesses all over the world while accusing the big personal care brands of green-washing, or worse still, pink-washing.
As the mainstream cosmetics industry still appears to be missing a trick, this growing consumer concern about personal care products has created a great opportunity for the skincare entrepreneur. With the global organic cosmetics market set to continue growing extensively, it seems that there has never been a better time to set up your own natural skincare business.