Herbs used in natural skincare and beauty products can provide great anti-ageing properties. Given the continuous growth in the natural skincare industry, paired with a boom in the number of anti-ageing products on the market, the HerbBlurb wanted to examine which beauty herbs offer the best anti-ageing properties in natural skincare.
What is anti-ageing?
Firstly, we need to find out exactly what 'anti-ageing' means. For most of us, that means holding back the signs of ageing on our skin – preventing or reducing the appearance of wrinkles, firming up skin and dealing with uneven skin tone or age spots. Ultimately, anti-ageing is about looking younger and finding that elusive skincare fountain of youth.
There are thousands of skincare products on the market which will claim to bring age-defying benefits, but the vast majority of them are filled with all sorts of ingredients you don't have a hope of recognising or identifying. Many consumers nowadays want to buy natural skincare products and this is where the power of plants can play an important role.
When looking for good anti-ageing skincare herbs, we want to find plants that are high in antioxidants, as well as containing anti-inflammatory and regenerating properties. Anti-ageing herbs should provide a bright complexion to the skin, protect it against the elements and provide moisture and nourishment.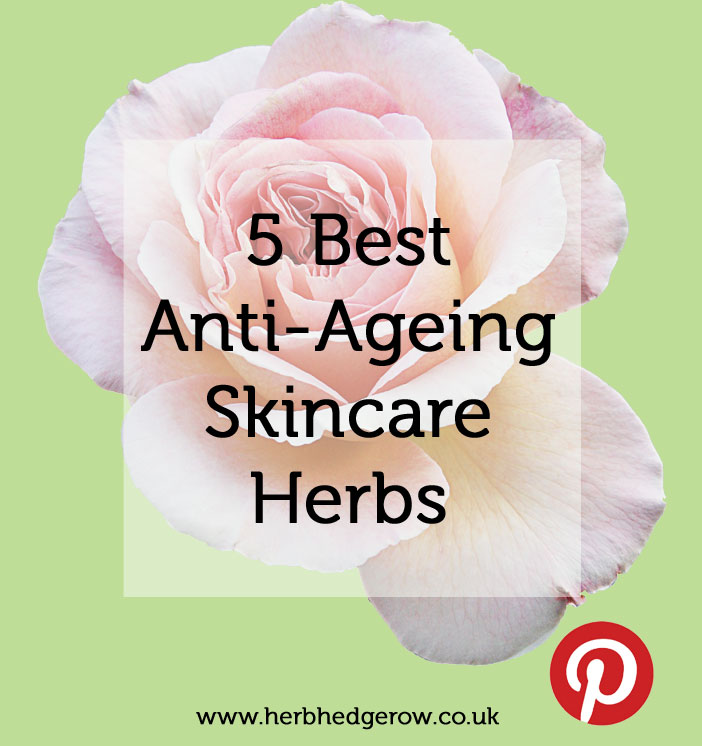 Best Anti-Ageing Herbs for Natural Skincare
Do such miracle plants actually exist?! The good news is that they do. I've listed five of the better known anti-ageing herbs here: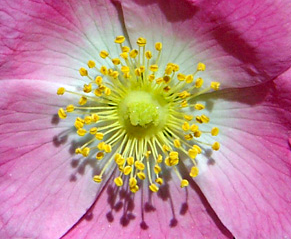 1. Rose and rosehip (Rosa canina) – both rose petal extract and rosehip extract are known for their anti-ageing properties. Rose oil is found helpful when moisturisation and regeneration is needed. Rose buds and petals are beneficial to all skin types, but particularly so for mature skins. Rosehips, as I recently wrote about in my blog post on the anti-ageing benefits of rosehips, have been shown to improve skin hydration and are frequently used in anti-ageing and antioxidant products (Michalun &  Michalun, 2010).
2. Chamomile (Matricaria chamomilla) – this little wonder herb has clinically proven anti-inflammatory and repairing properties. It has a range of different properties and is antibacterial, anti-fungal, anti-inflammatory and antiseptic. It is also considered to be hypoallergenic with the ability to neutralise skin irritants. There are two main different types of chamomile, with German chamomile considered to be more potent than Roman chamomile given its essential oil's slightly higher content of azulene, an organic compound which is thought to help stop deterioration of skin cells.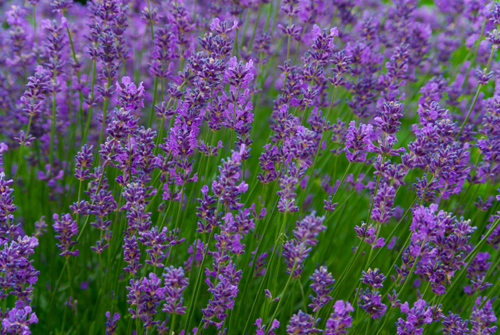 3. Lavender (Lavendula officinalis) – much like chamomile, lavender is also credited with many different properties – it is anti-inflammatory, antiseptic, antibacterial and is used to treat wounds. Lavender oil is said to stimulate cellular growth and regeneration, as well as tone the skin. It contains antioxidant properties which help in anti-ageing skincare products.
4. Horsetail (Equisetum arvense) – this ancient herb is described as soothing, healing and softening. The plant has a rich silica (mineral) content and can strengthen connective tissue. Horsetail is said to provide a healthier skin tone and regenerate the skin. It is also said to absorb the most gold from the soil than any other plant (minute amounts) so this herb is precious in many different ways!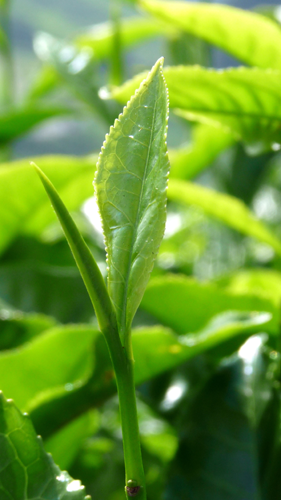 5. Green tea (Camellia sinensis) – this wonderful drink also offers many skincare benefits. It is a powerful antioxidant and is frequently used in anti-ageing skincare. It contains a compound called catechin which has been shown to protect cells from free radicals. Research has shown that these compounds are protective for the skin, providing UV protection and improving the appearance and hydration of skin.
So next time you're considering a new anti-ageing skincare product, look for some of the herbs mentioned above – you might just find that the power of plants is exactly what you need to find that fountain of youth.
References and Further Reading
Michalun, N. & Michalun, M.V. 2010. Milady's Skin Care and Cosmetic Ingredients Dictionary
Stacey, S. & Fairley, J. 2012. The Anti-Ageing Beauty Bible: Everything You Need To Look and Feel Gorgeous Forever