When I first started this blog, I wrote about the fantastic properties of a natural hedgerow oil. I briefly touched on a clinical study that took place in the eighties, but didn't really elaborate on just how interesting and incredible the results of this study are.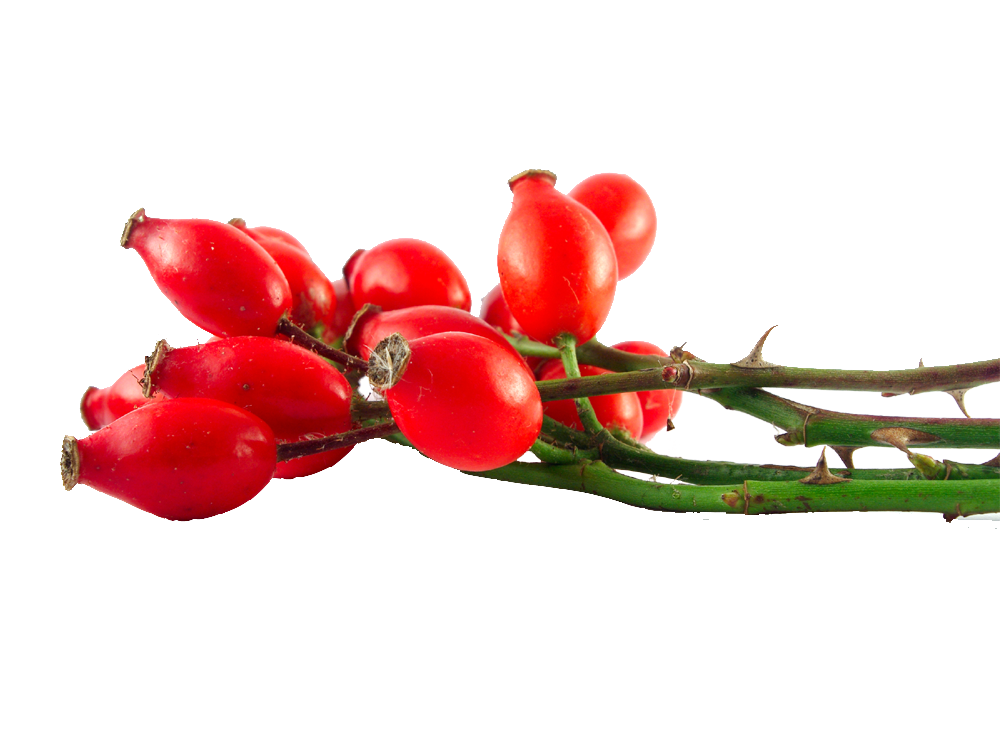 Rosehip Oil Research
Rosehip seed oil underwent clinical trials in South America in the early 1980s, when a scientist at Hospital van Buren in Valparaiso, Chile conducted research on 180 individuals. This scientist was called Dr. Fabiola Carbajal Montiel. Her name is frequently mis-spelled on the internet and all sorts of different facts float around about her study, so I wanted to share this incredible study with you.
Her clinical trials studied people with extensive facial scarring, acne scarring, deep wrinkles, UV damage, radiation damage, burn scars, surgical scars, premature aging, dermatitis, and other skin related problems. In these tests, rosehip seed oil was applied to their skin over a long-term (at least 4 month) period and the results were then reviewed throughout the study.
The results were found to be incredible. Even scars that were over 20 years old showed marked improvement after using rosehip oil. Rosehip oil was found to regenerate the skin, reduce scars and wrinkles, prevent the advancement of wrinkles and ageing, and help skin to regain its natural colour and tone.
Amazing Before & After Photos
I've managed to get hold of – what I think – are some of the photos taken during the original clinical trials in the 1980s just to show you how remarkable rosehip oil truly is. One of the most dramatic examples of improvements was a young woman, 33 years old, whose face sustained damage in a car wreck which caused extensive scars. She was also left psychologically traumatised and couldn't stand to look at her face in a mirror. She even had all the mirrors removed from her house. This young woman was treated with rosehip oil for 4 months. You can see the 'before' and 'after' photos below.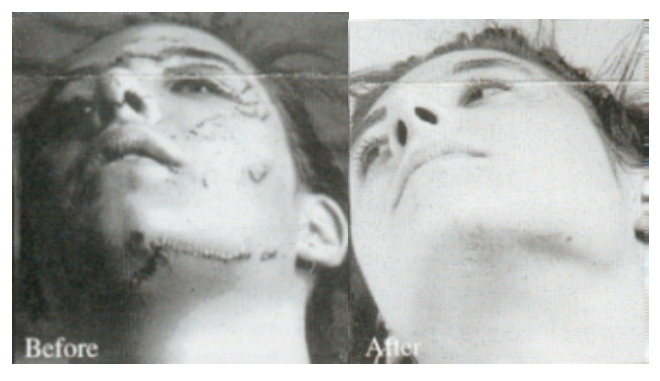 Below is another before & after photo which – I believe – is also from the same study. As you can see, the woman in question shows remarkable improvement in terms of her facial scarring after using rosehip oil for an extended period.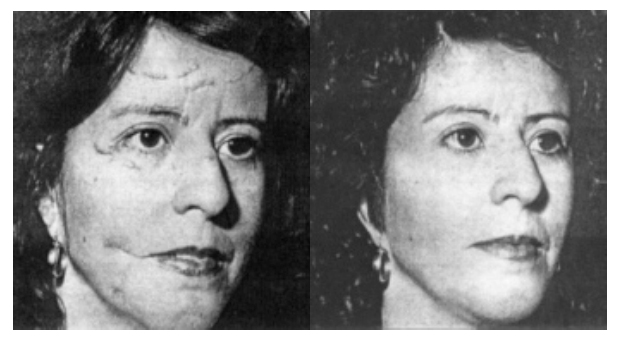 Isn't it amazing what a little red fruit off a rose bush can do? Next time you want to buy a product, get yourself some rosehip oil and gently massage it into your delicate facial skin. The results above speak for themselves!
[sp_box type="recipe"]Have you ever used rosehip oil? Has it worked for you? Leave me a comment below and share your views![/sp_box]