Everyone knows and loves lavender! It's been widely used for centuries and is probably the best known beauty herb on the skincare market. Lavender is included in soaps, creams, lotions, scrubs, shampoos, conditioners, perfumes, toners and cleansers. So what makes this herb so perfect for our skin?
Perfect skincare herb in your garden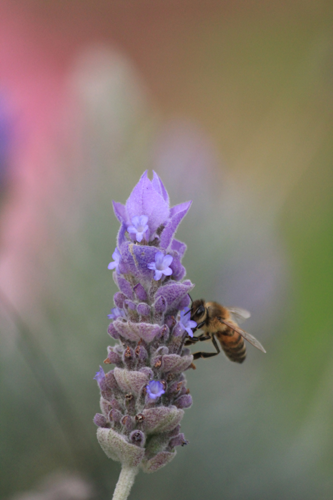 If you've ever wanted to grow cosmetic herbs in your garden, start with lavender. It is perennial (which means it regrows every year), some varieties can be quite hardy (check the recommendations for your local growing conditions) and there are almost 40 different varieties to choose from! The popular species for skincare is Lavandula angustifolia which is also one of the hardier species for our UK climate.
In some parts of the world, lavender is grown in huge fields and then harvested for its essential oil. Its flowering tops are steam distilled to yield the small bottles of fragrant essential oil that you can so easily find in the shops. It is considered one of the safest essential oils you can get, although some people are still sensitive to some of the chemical compounds in the oil itself.
Lavender's uses in history
The use of lavender dates back thousands of years. In Roman times the flowers were added to baths. In fact, this is where lavender gets its name – from the Roman word lavare, which means 'to wash'. Over the centuries lavender was also used as a fragrance, as a smoking mix and even for mummification purposes!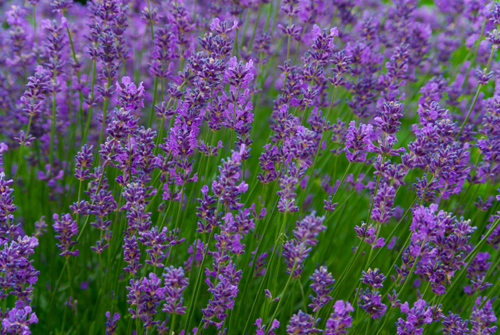 Lavender has a beautiful scent and is thought to be very calming to the nerves. It is often recommended that you put a few drops of lavender essential oil on your pillow or that you place a sachet of dried lavender under your pillow to help you sleep at night. But its properties go further than that.
A French chemist by the name of René-Maurice Gattefossé spent much of his time researching essential oils and was consequently the first man to coin the term 'aromatherapy'. In 1910 he suffered bad burns after an explosion occurred in his laboratory. After trying conventional medical treatments, as a last resort he treated his burns with lavender essential oil. The burns healed quickly and left minimal scarring, demonstrating lavender's antiseptic and healing properties.
Lavender – the anti-ageing herb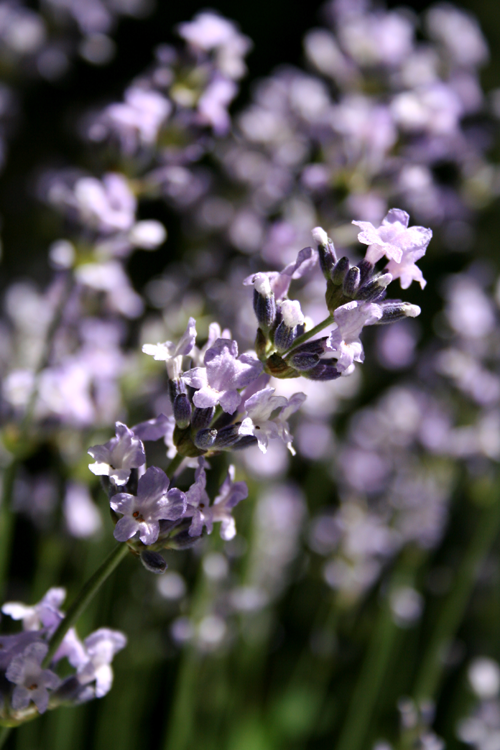 Lavender is credited with being anti-allergenic, anti-inflammatory, antiseptic, antibacterial, antispasmodic, balancing, energising, soothing, healing, toning and stimulating (Michalun & Michalun, 2010). There doesn't seem to be much that lavender cannot do for you (I also use it to clean my kitchen work surfaces!). It is one of the only essential oils that aromatherapists recommend you can use neat on your skin to treat minor burns and wounds.
It works well on all skin types and is effective in treating oily skin as well as acne, dermatitis, eczema and psoriasis. As I wrote recently in my article on the Best Anti-Ageing Beauty & Skincare Herbs, lavender is thought to stimulate cellular growth and regeneration in the skin by helping your upper layer of skin rejuvenate itself.
I would always recommend having a lavender plant somewhere in your garden. Not only will the insects thank you for it and will it make your garden smell gorgeous, but you then also have a fantastic skincare herb at your disposal. When the flowers are blooming in late summer, cut yourself some bunches of lavender and dry them. You will always find a use for lavender somewhere in your house.
If you don't happen to have any lavender growing in your garden, I would recommend buying some from this retailer who sells dried lavender from Provence. Place the dried lavender in these fabulous little organza bags and hang them around your clothes to infuse a lovely fragrance into your wardrobe.

References and Further Reading
Farrer-Halls, G. 2009. The Aromatherapy Bible: The Definitive Guide to Using Essential Oils (Godsfield Bible Series)
Johnson, R. 2013. Lovely Lavender: The Many Applications and Uses of Lavender Essential Oil: 1 (Essential Oils and Aromatherapy)
Michalun, N. & Michalun, M.V. 2010. Milady's Skin Care and Cosmetic Ingredients Dictionary
Yurdan, M. & Lillie, N. 2013. Lavender Water & Snail Syrup: Miss Ambler's Household Book of Georgian Cures and Remedies