Rice has been used as a natural beauty treatment for thousands of years to relieve inflammation associated with skin diseases and for cleansing and softening of the skin. Traditionally, female rice farmers in Japan used to bathe and wash in the water used for cleaning white rice.
Beauty Secrets of Ancient Japan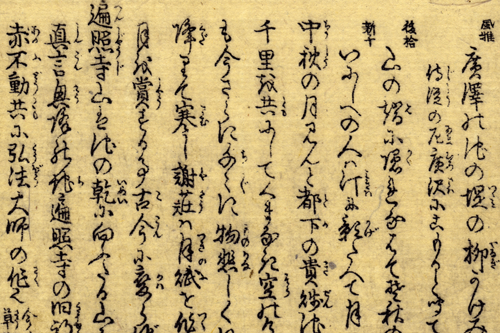 Rice is Japan's most important crop and has been cultivated across the country for over 2000 years. In fact, rice plants have been traced back to 5000 BC, but the practice of rice growing is believed to have originated in areas of China, and southern and eastern Asia, in about 2000 BC. It is the primary staple food of the Japanese diet and of such fundamental importance to the Japanese culture that it was once used as a currency, and the word for cooked rice (gohan) has become synonymous with the general meaning of 'meal'.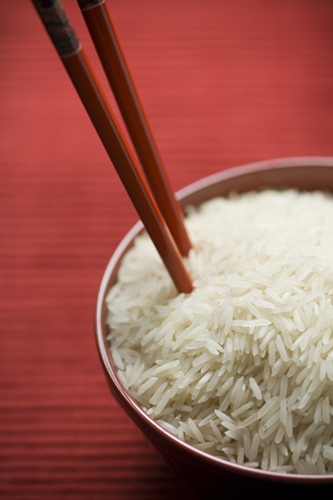 Japan was closed to the outside world for many centuries by the fierce ruling shoguns, but stories persisted about this intriguing land where the native women had the smoothest beautiful skin and lustrous flowing silky hair. They were said to possess some secret knowledge of how to enhance beauty.
At the time, Japanese women used ancient traditional methods to maintain their skincare regime and keep their skin smooth and pale and their hair silky. It was known that ingredients such as rice bran, camellia seeds, and many local plants and seaweeds could be used as beauty care. Many of these beauty ingredients are still used today in various forms as research in the cosmetics industry has demonstrated that some ancient beauty traditions were effective for skin and haircare.
The Beauty of Rice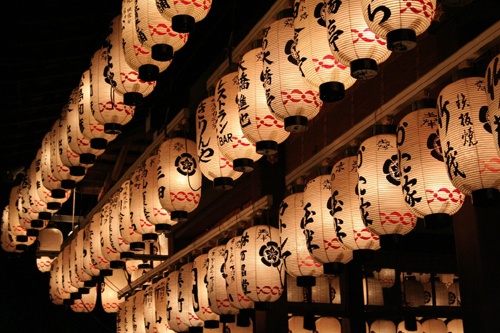 In the Far East, the medicinal value of rice was known as far back as in 2,800 BC, when it was used by royal physicians for healing  purposes. It was believed to restore tranquility and peace to those who were easily upset. Records from this period also show that rice was used for hair and skincare. The women of the imperial court in Heian Japan grew their hair as long as possible. Their beautiful long hair, called suberakashi, reached to the floor and was worn straight down their backs in a shining sheet of black tresses (called kurokami). These court ladies were said to have combed their hair each day using Yu-Su-Ru, which is the rinse water obtained from the washing of rice. It turns out that they were onto something as recent research has shown that Yu-Su-Ru extracts exhibit hair care effects, such as reducing surface friction and increasing hair elasticity (Inamasu et al., 2010).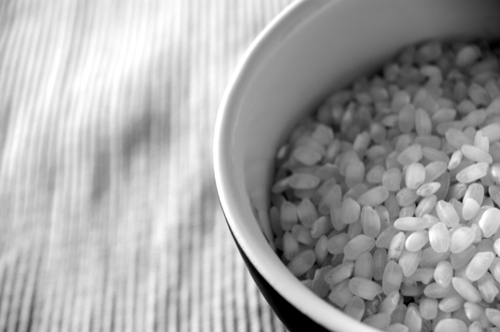 Bioactive compounds in rice bran have been widely used as antioxidants in skin care products. Rice bran contains phytic acid which exfoliates and increases blood flow to your skin. Rice can be used externally in the form of powder or poultice. Rice flour, dusted thickly over your skin's surface, has a very cooling and soothing effect in inflammatory conditions of the skin as well as burns. Rice water is prescribed by Ayurvedic practitioners as an effective ointment to cool off inflamed skin surfaces (Umadevi et al., 2012).
Using Rice to Lighten Skin Colour
Rice was also long used as an early cosmetic. In some cultures, particularly in Japan, having white untanned skin was a symbol of the privileged class who were spared any kind of outdoor labour (Wagatsuma, 1967) and rice powder was often used by both men and women to paint their faces, necks, throats and upper chests white. This cosmetic trend wasn't just fashionable in the Far East either – the Greeks used to paint white lead (ceruse) on their skin but this was found to be poisonous, so it was later replaced by rice powder.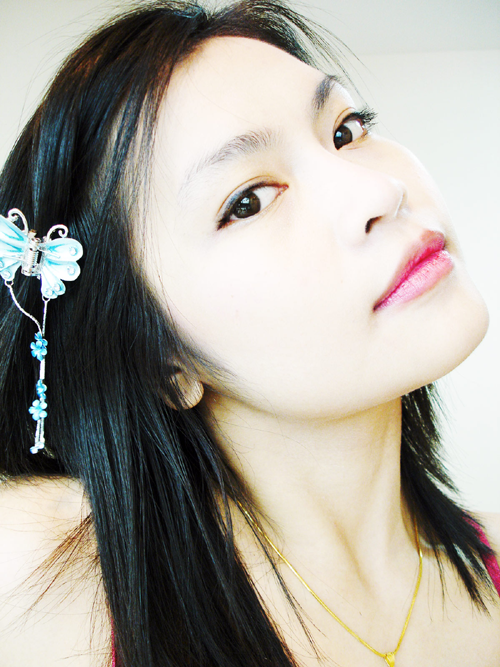 Although different Japanese beauty trends came and went over many centuries, white skin remained an imperative characteristic of feminine beauty. Sunlight was avoided at all costs through the use of parasols or face hoods and and women polished their skin in the bath using little bags containing rice bran (or nightingale droppings (!), which are thought to have a bleaching effect). The ultimate compliment that a woman could be paid regarding her skin was that it was said to reflect light or be able to compete with a mirror (Wagatsuma, 1967). This phenomenon obviously stands in stark contrast to our modern-day obsession with tanning.
I haven't yet come across any studies to determine whether rice actually lightens skin colour, but as rice powder is an exfoliant it helps to scrub away dead skin cells when applying it either as a cosmetic powder or by using it to polish skin in the bath. Its anti-inflammatory and antioxidant properties undoubtedly also play a role. Furthermore, phytic acid found in rice is an Alpha-Hydroxy Acid (see previous posts on milk and apple cider vinegar for more information) which also works as an exfoliant so it is quite possible that rice helps to keep skin looking fresh and bright when used in this way.
Make Your Own Rice Bath Soak
Bathing in this Luminous Green Tea & Rice Bath Soak will treat your skin to a fabulous DIY spa. Just like rice, green tea also has anti-inflammatory properties and is great in skincare products.
Luminous Green Tea & Rice Bath Soak
1 cup of of organic rice
2 tsp of organic jasmine green tea
Make a small muslin bag with a piece of muslin cloth (about 20x20cm in size) and string. Fill the bag with the rice and the tea leaves. Run a hot bath and hang the muslin bag under the taps while the water runs. If you can't tie the muslin under the taps, place it directly into the water. Lie back in the bath and relax fully.
This recipe is also available in Herb & Hedgerow's BeautyCraft app – the natural beauty app for iPhone, which provides dozens of recipes for homemade beauty products. Download this beauty app for many more bath soaks and lots of other gorgeous natural beauty recipes using rice!
References and Further Reading
Inamasu, S., R. Ikuyama, Y. Fujisaki, K.-I. Sugimoto. 2010. The effect of rinse water obtained from the washing of rice (YU-SU-RU) as a hair treatment. International Journal of Cosmetic Science, Volume 32, Issue 5, pages 392–393, October 2010
Umadevi, M., R. Pushpa, K.P. Sampathkumar, Debjit Bhowmik. 2012. Rice-Traditional Medicinal Plant in India. Journal of Pharmacognosy and Phytochemistry, (Vol-1, Issue-1).
Wagatsuma, H. 1967. The Social Perception of Skin Color in Japan. Daedalus, Vol. 96, No. 2, Color and Race (Spring, 1967), pp. 407-443